​   Hello and welcome to Thistle and That Farm Labradors. We are located in lovely Historic Gilmanton Iron Works, New Hampshire on a 117 acre horse farm. Our female dogs, Hatteras and Bertram are not just the best representation of the breed but members of our family. We are a small farm and focus on hobby breeding to be able to pass on the best of the American Lab and English Lab in the original colors of Yellow, Black and Chocolate. We like to keep it simple and real...and that means authentic and honest!

    Our AKC registered female dogs are OFA hip, elbow, and eye tested... we also do genetic testing for other Labrador breed specific diseases. We only breed to the best studs who are also OFA and genetic tested so we can assure the highest health and breed quality puppies to you!

  Our puppies leave our farm no sooner than 8 weeks and the following items are included:  limited AKC registration, first veterinarian health visit and shots, deworming, Lupine puppy collar and leash, and a care package.

    Our females whelp in our large country kitchen and "puppy manners" are started immediately by mom and soon followed up by Laurie. We crate train and start with beginning potting training...a great start for your new pup!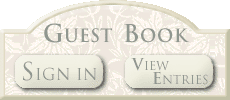 Navigate to Thistle and That Farm